The Icelandic public broadcasting organization Ríkisútvarpið, better known internationally by the acronym RÚV, will officially announce the performers and songs that will participate in the next edition of Söngvakeppnin, the famous preselection that Iceland celebrates with the intention of selecting its Eurovision representative , in a program to air Saturday, January 18, 2020.
A total of 157 applications have been received by RUV, which represents an increase of up to 25% compared to the number of songs that entered the open competition in the past Söngvakeppnin 2019. The Association of Icelandic Musicians, the Association of Composers and Writers and a committee of expert members appointed by the Ríkisútvarpið (RÚV) have been the three bodies responsible for choosing the ten nominations that become participants of Söngvakeppnin 2020.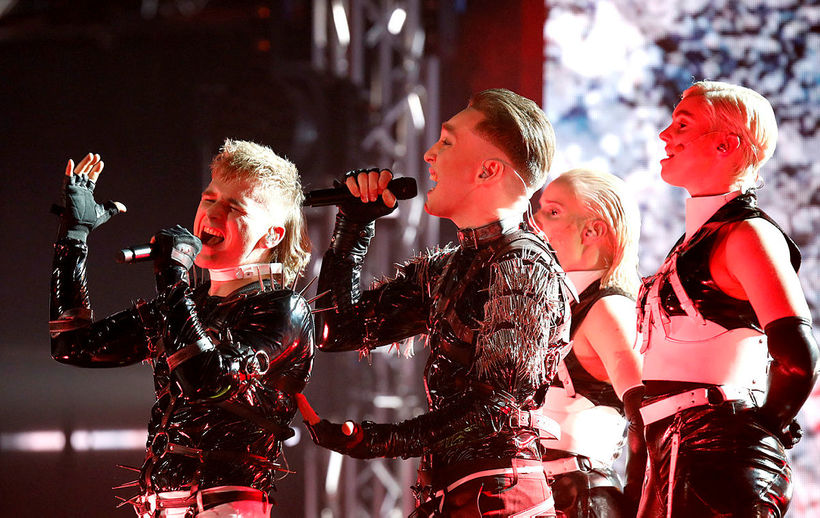 The Háskólabíó de Reykjavík, the Icelandic capital, will be the center in charge of hosting the two semifinals prior to the Grand Final of the contest, which will take place on Saturday, February 8 and 15, 2020 and in each of which five of the ten candidates participating in this edition of Söngvakeppnin will perform their songs in Icelandic.
The Laugardalshöll, also located in Reykjavik, will host the Grand Final of the national competition. Two candidates chosen in each of the two previous semifinals will compete, and possibly also a fifth wildcard to be chosen by the Ríkisútvarpið (RÚV) team.
In this Grand Final, the performers are no longer necessarily obliged to sing in Icelandic, but to do so in the language with which they would attend Rotterdam to represent Iceland at the Eurovision Song Contest 2020 next May.
We can only hope, that last year's winner's Hatari will be on hand to pass on the crown to the act to follow in their large footsteps. Information about tickets as well as guest stars for the Grand Final in Reykavik is expected at a later time.
Will you be watching who has to follow in Hatari's footsteps? Let us know in the comments.