Tonight in Norway, we saw the second of the five heats which each will qualify an entry to join the five pre-selected finalists for Melodi Grand Prix 2020. Four acts faced off in duels once again, until a winner was crowned.
South Norway is on display tonight as the region is the focus for the contestants in this heat. Melodi Grand Prix will tour us through the various regions of Norway across the next five weeks before arriving at a winner.
THE DUELS – ROUND 1
In the first duel, Tore Petterson went up again Kim Wigaard and Maria Mohn.
Tore's stage presence tried to elevate a shaky vocal and generally weak song but was no match for Kim and Maria's impressive vocal and nice crescendo moment when their backing instrumentalists appeared amongst flames. This might be the weakest duel of the season, but Kim and Maria can at least fight for their shot in the final in the golden duel. No surprise here.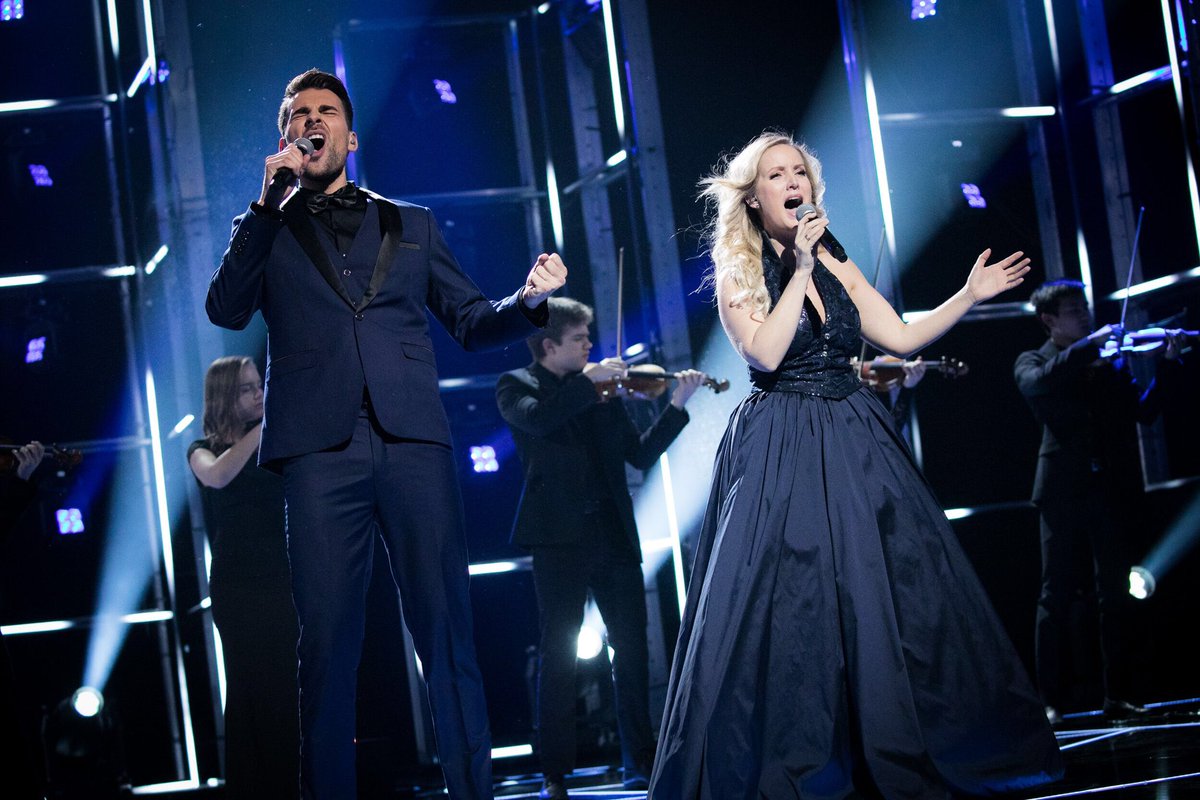 The second duel is Rein Alexander v. JAEGER
The preconceived notion is that the winner of this duel will be the ultimate winner of the night as these are the two strongest entries.
JAEGER performs first and dishes out 3 minutes of high energy, futuristic well-styled eye candy. The crowd is enthusiastic and the on-screen visuals are near the best we've seen so far this season. She is iconically styled in all pink as well with bedazzled gems across her forehead. The whole package seems like a shot of adrenaline after the first two acts.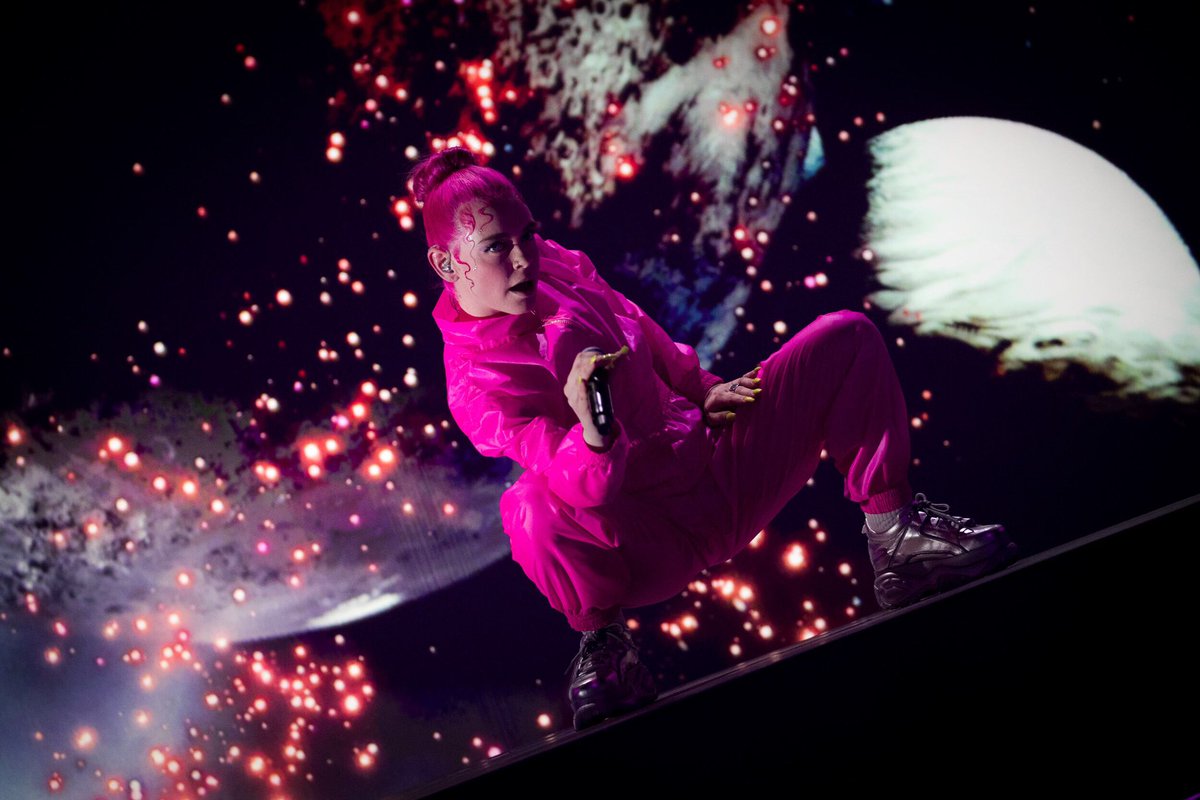 Rein has the hard task fo following this. He emerges in darkness with smoke surrounding him giving me Harry Potter (Hagrid) vibes. Soon after, he's got six male dances seemingly under his command as they form a hexagon around him and his tricks don't stop there as he emits fire from his palms at will. This is another very strong visual for a very polished audio track. This duel has turned into a bloodbath.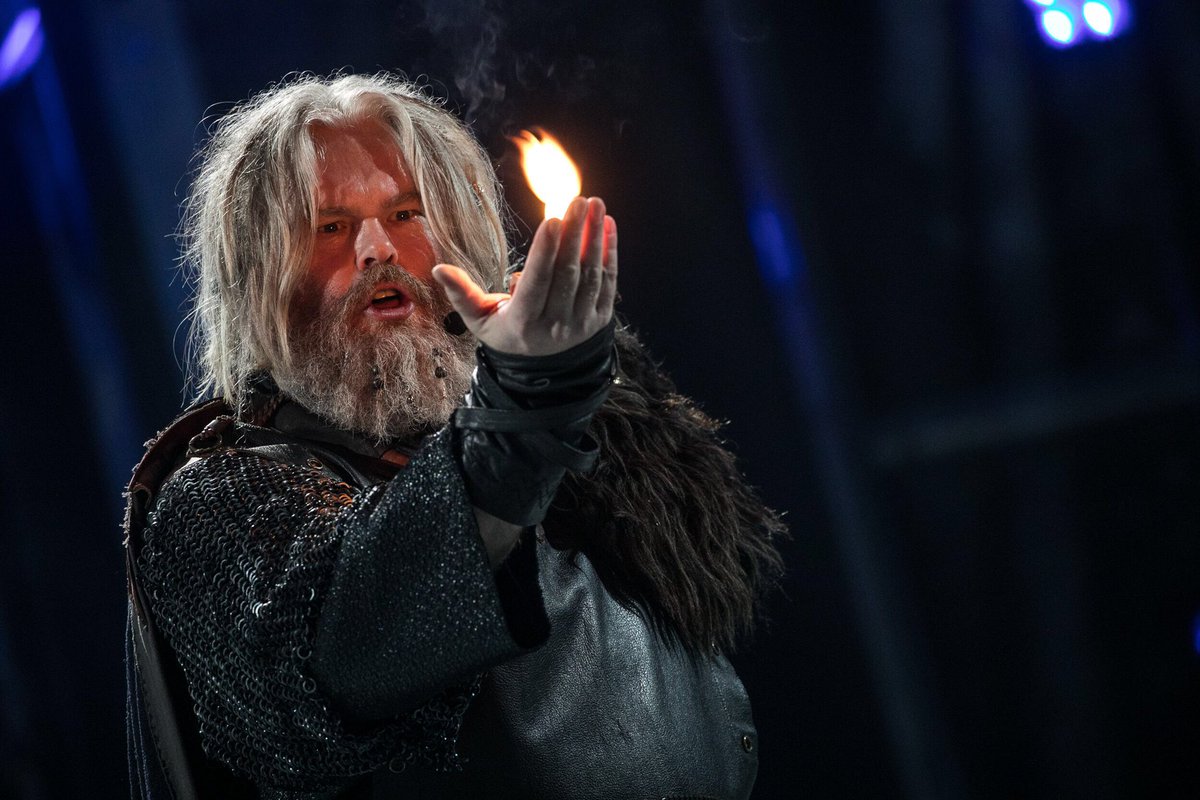 In a big upset, Rein Alexander advances!
DIDRIK AND EMIL PERFORM
Each week we will not only see four songs battle it out for a spot in the final, but we will also see one of the pre-determined jury finalists debut their entries. Tonight, we got to see Didrik and Emil perform 'Out of Air'. Their brothers, singing a duet which sounds like it's meant for a romantic couple. Something must be lost in translation, … wait it's in English.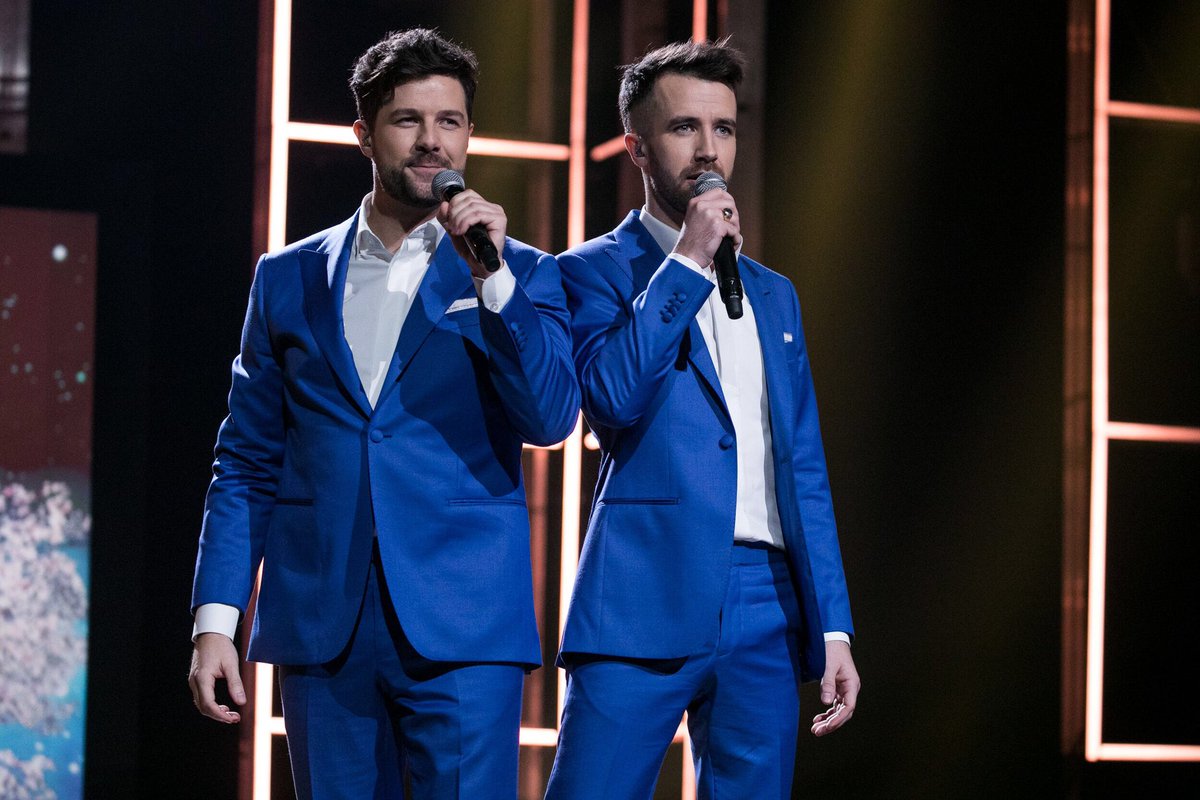 FINAL DUEL
Rein is set up well here to essentially devour the ballad served against him as snack. After a few of the pitchy notes Kim served him – it's not a big shock. Rein Alexander will be in the final of Melodi Grand Prix.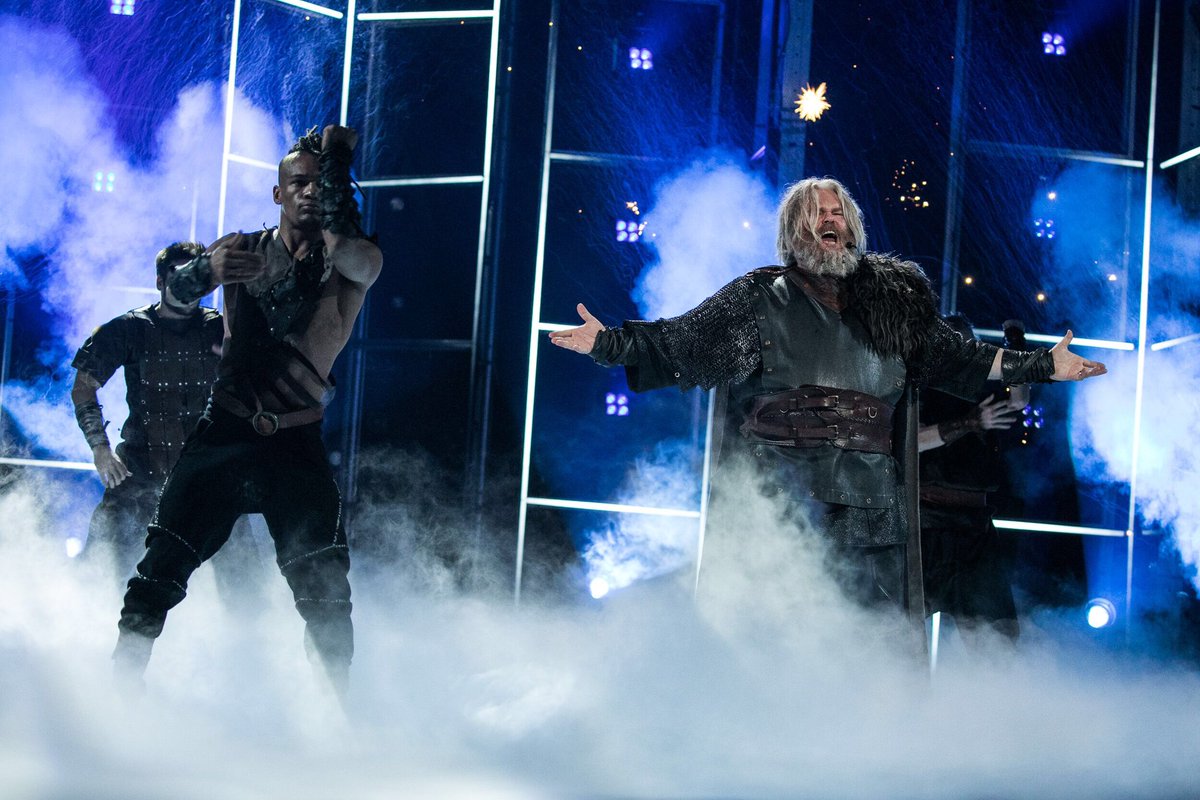 WHAT HAPPENS NEXT?
On Monday, NRK will announce the next four songs to take part in the Melodi Grand Prix heat on Saturday, January 25th. Stay tuned to ESCplus for reactions and reviews.
Rein Alexander will join the other pre-qualified finalists and heat 1 winner Raylee for the big event on February 15th. The remaining three finalists which will join them will be decided over the next three weeks.
Rein Alexander "One Last Time"
Raylee – "Wild"
Didrik & Emil – "Out Of Air"
Ulrikke Brandstorp – "Attention"
Akuvi – "Som du er"
Sondrey – "Take My Time"
Tone Damli – "Hurts Sometimes"
The remaining dates for Melodi Grand Prix 2020 are:
25 January: Heat 3 with four songs that have a connection to Middle Norway
1 February: Heat 4 with four songs that have a connection to North Norway
8 February: Heat 5 with four songs that have a connection to West Norway
15 February: Final with 10 songs from the whole country
Are you happy with the result tonight? Do you think Rein Alexander has a chance to go all the way and represent Norway in Rotterdam? Let us know in the comments.