Today, the Israeli broadcaster KAN have presented images of construction progress at the Tel Aviv Expo Center.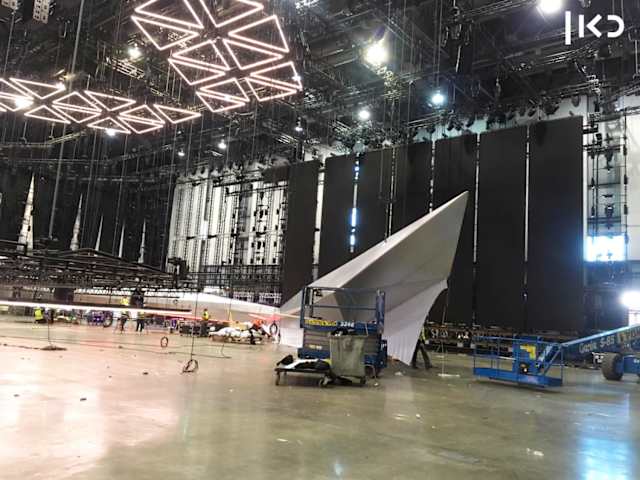 View of the triangular LED lighting that will be prominent over the stage.  In front of the 7 large LED panels which are already erected, there is a very large support for the stage itself – perhaps this is a structure fitting the stage to the catwalk.
Construction of stands that will serve as seating for the audience.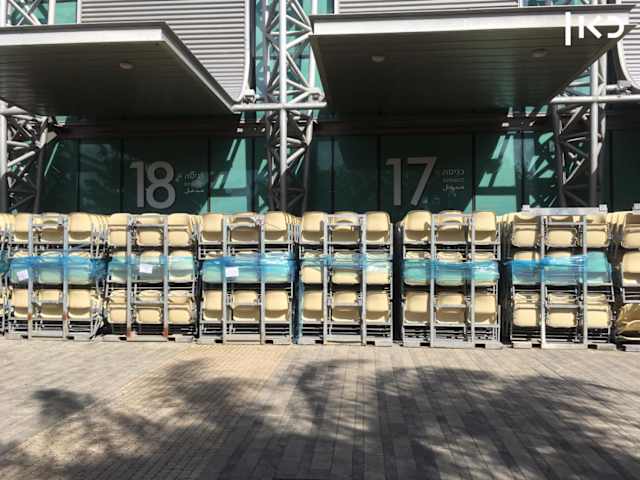 Seating has been delivered to the Tel Aviv Expo Center
41 countries will take part in the 64th edition of Europe's Favourite TV Show, which is set to take place on May 14th, 16th and 18th May in Tel Aviv, Israel, under the motto Dare To Dream.