We are only five weeks away from the Eurovision grand final in Tel Aviv.  Tonight, the 11th edition of Eurovision in Concert will take place at AFAS Live .
Lots of participating acts in the forthcoming Eurovision Song Contest will promote their Eurovision entries live on stage. This year's hosts will be Cornald Maas and Marlayne Sahupala.
Tickets can be purchased via Ticketmaster Nederland.
Tonight's full lineup of 2019 participating acts is as follows:
Duncan Laurence – Netherlands
Tulia – Poland
Kate Miller-Heidke – Australia
SRBUK – Armenia
Hatari – Iceland
Sarah Mcternan – Ireland
Oto Nemsadze – Georgia
Luca Hanni – Switzerland
Ester Peony – Romania
Nevena Bozovic – Serbia
Zena – Belarus
Lake Malawi – Czech Republic
Darude feat. Sebastian Rejman
Serhat – San Marino
Joci Papai – Hungary
Kobi Marimi – Israel
Katerine Duska – Greece
S!sters – Germany
D-moll – Montenegro
Michaela Pace – Malta
Keiino – Norway
Juryjus – Lithuania
Michael Rice – UK
Miki – Spain
Paenda – Austria
Bilal Hassani – France
Jonida Maliqi – Albania
Eliot – Belgium
The 2019 contestants will be joined by a couple of previous Eurovision winners:
Special guest star – 1998 winner Dana International
Special guest star – 1982 winner Nicole
The official Eurovision in Concert Afterparty takes place right after Eurovision in Concert at the Isla Talent Stage (first floor) of AFAS Live.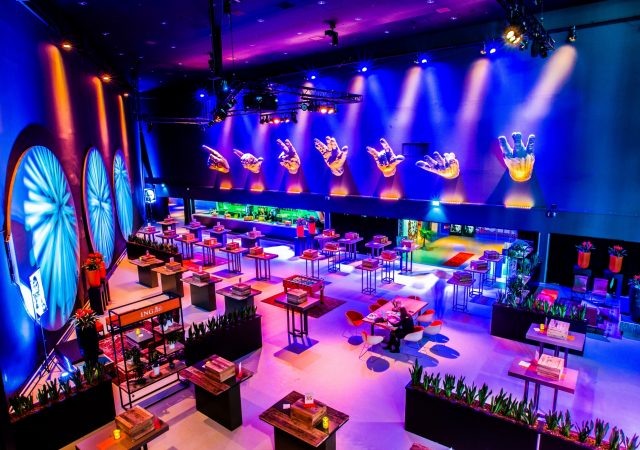 If you are in Amsterdam please say hello to the members of ESCplus attending!  We will have our ESCplus t-shirts and would love to say hello.
Check back at ESCplus for exclusive concert clips and artist interviews
---
Source: FB