Tonight the second semifinal of Hakokhav Haba L'Eurovizion 2020 took place. It is the process selected by the Israeli broadcaster KAN in collaboration with Keshet 12 to select the Israeli representative for Eurovision 2020.
After selecting the first two finalists in the previous show, today another two other participants were chosen thus completing the list of finalists. The grand final of Hakokhav Haba L'Eurovizion will be held on Tuesday, February 4 at 20:15 h. CET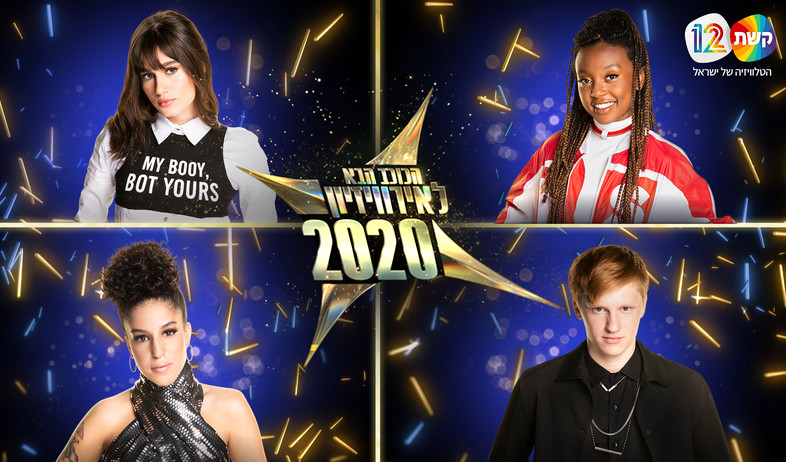 Ella-Lee and Eden were the two participants who secured a place in the final in the first semifinal while Ohad Shragai and Lali Kokishkin were eliminated from the contest.
In the second semifinal, four were the participants who faced each other with the hope of advancing to Tuesday's show.
Gaya Shaki and Or Amrami-Brockman won today's duels in two voting rounds, leaving Moran Aharoni and Raviv Kaner not classified for the final.
Following the previous editions procedure, the final will be divided into two rounds of voting. In the first round, the four finalists will be divided into two duels. The artist who gets the highest score in each duel automatically advances to the second round.
Ella-Lee
Eden
Gaya Shaki
Or Amrami-Brockma
The second round will have a third wildcard contestant decided by the jury. Therefore, the first round will only eliminate one contestant, leaving us with three candidates to get the Eurovision ticket.
The format of the second round is as follows: the three candidates will perform individually. The jury, in combination with the televote, decides the result at 50%. Each juror distributes 8, 10 and 12 points, and the public delivers the same amount of points through the official Mako app for IOS and Android. The artist with the highest number of points will be proclaimed winner of the HaKokhav HaBa 2020 and will represent Israel in Eurovision 2020.
Israel began using the HaKokhav HaBa format to select its artist in 2015 and has more than proven its efficiency. Since they started using it, they were always present in the Eurovision final, with Netta's victory in Eurovision 2018 being the biggest success.