Norwegian public broadcaster NRK has revealed the running order of the 10 acts that will compete at the yearly and traditional Melodi Grand Prix, which will be held at the Oslo Spektrum on Saturday, March 2.
The running order is as follows:
Chris Medina – We Try
D'Sound – Mr. Unicorn
Mørland – En livredd mann
Anna-Lisa Kumoji – Holla
Erlend Bratland – Sing for You
Ingrid Berg Mehus – Feel
Hank von Hell – Fake it
Carina Dahl – Hold Me Down
Adrian Jørgensen – The Bubble
Keiino – Spirit in the Sky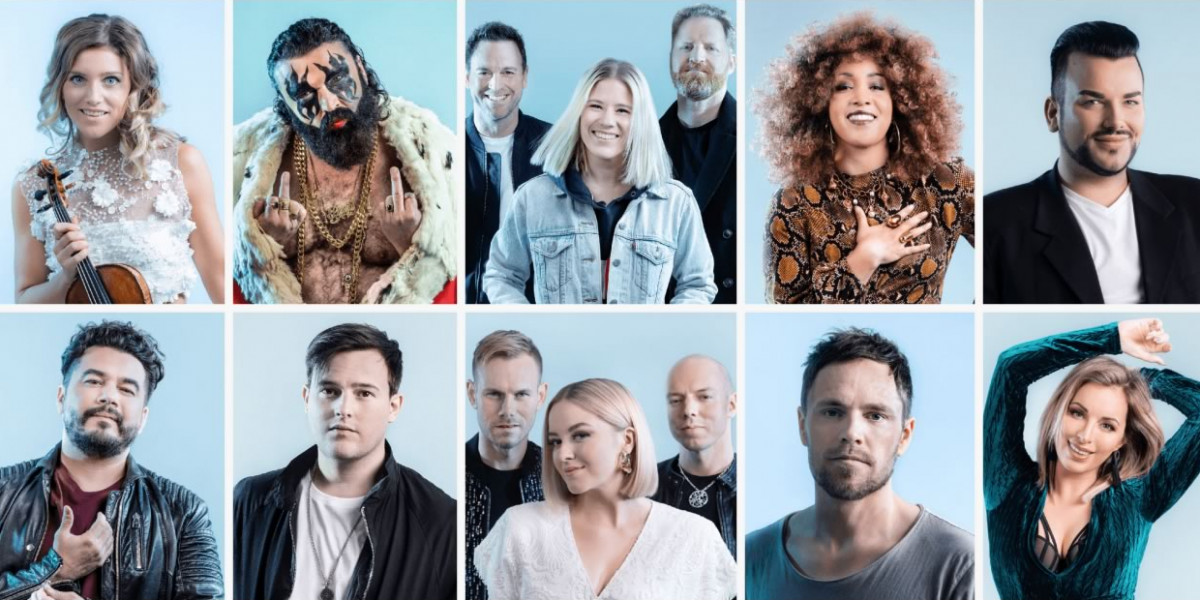 Keiino – the three-piece group that features 2018 MGP contestants Tom Hugo and Alexandra have been the bookies favorite to win MGP almost since the initial press conference when songs were announced. The slot for the closing of the show matches the closing spot of winners Alexander Rybak and Agnete. Keiino may face some competition from Adrian Jørgensen with the song co-penned by former Norweigan representative, Aleksander Walmann. American singer Chris Medina will open the show with 'We Try' – an upbeat song that has been performing well on Spotify.
There is still time to vote for your favorites in the poll below:
Melodi Grand Prix 2019
| | | | |
| --- | --- | --- | --- |
| | | KEiiNO - Spirit in the Sky | 997 |
| | | Mørland - En livredd mann | 797 |
| | | Adrian Jørgensen - The Bubble | 595 |
| | | Ingrid Berg Mehus - Feel | 583 |
| | | Carina Dahl - Hold Me Down | 569 |
| | | Chris Medina - We Try | 545 |
| | | D´Sound - Mr. Unicorn | 524 |
| | | Anna-Lisa Kumoji - Holla | 449 |
| | | Hank von Hell - Fake It | 423 |
| | | Erlend Bratland - Sing for You | 318 |
Number of voters: 87