The First Semi-Final of Destination Eurovision 2019 has just concluded with 4 candidates making it through to the finale. Today's outcome was decided by a jury panel and the audience at home.
France has started broadcast their national final for the Eurovision Song Contest 2019. Two semi-finals and a grand finale will decide who will wave the country's flag in Tel Aviv. A total of 18 potential acts will perform in the live shows of Destination Eurovision.
Today saw the following candidates compete for a place in the final:
Aysat – "Comme une grande"
Bilal Hassani – "Roi"
Battista Acquaviva – "Passio"
Chimène Badi – "Là-haut"
Florina – "In The Shadow"
Lautner – "J'ai pas le temps"
Mazy – "Oulala"
Naestro – "Le brasier"
Sylvàn Areg – "Le Petit Nicolas"
After an equal combination of votes from an international jury panel and the public, the following acts moved on to the final: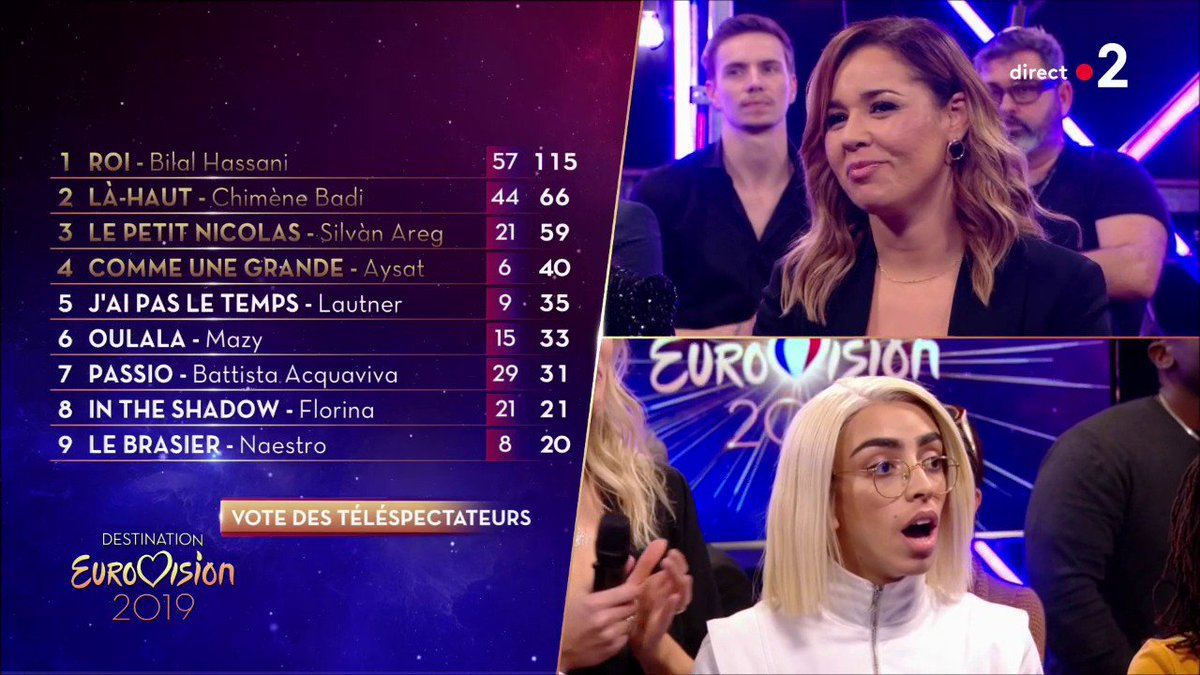 The international jury panel at today's show was made up of David Tserunyan (Armenia), Tali Eshkoli (Israel), Paul Jordan (UK), Sanja Vučić (Serbia) and Carla Bughalo (Portugal). Also, the audience received input from the French jury consisting of singers/songwriters who gave their opinion on each performance but didn't vote.
What do you think about today's qualifiers?
---