This year's Eurovision attracted 182 million viewers across 40 television markets.
This year's Grand Final managed to increase the overall share of the audience from Lisbon's 2018 event by about one percentage point. This means that around 36.7% of the TV audience was tuned in to watch Duncan emerge victoriously. To put this in perspective, the same channels that broadcast the contest, normally achieve a viewing share of 16.7%. So, by broadcasting the contest, they increase their market share for the evening by about double.
Viewing trends continued in countries where there was a lead in interest – for example, the favorite being the Netherlands meant that an average of 4.5 million viewers watched the Grand Final, accounting for 73.4% of TV viewing in the country. Spotify champion Mahmood's home country Italy delivered its second-best audience since re-joining the Contest in 2011 with 3.4 million viewers, up 5% on 2018 as broadcast on RAI.
Similarly, in Israel where the host nation had momentum building from last year's win and this year's hosting responsibilities, Israeli broadcaster KAN's audience for the Grand Final was up 24% on 2018, with 1.3 million viewers tuning in. This made it the country's biggest ESC audience since it last hosted in 1999, accounting for 63.2% of TV viewing in Israel.
An interesting message in the data is that Eurovision isn't just your parents' TV show. On average, 45.3% of 15 to 24-year-olds watching TV in 40 markets enjoyed the Grand Final; 2 percentage points higher than 2018 and four times higher than the broadcast channels average (11.7%).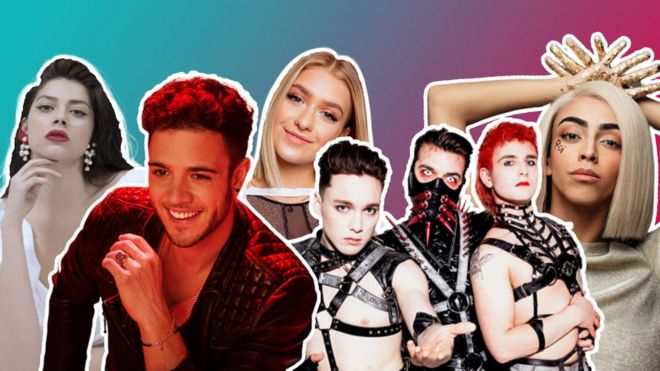 Iceland continues to deliver the largest viewing share of any market at 98.4%. With the country making it to the Grand Final for the first time since 2014, RUV enjoyed their best viewing share in 5 years (98.6% in 2014).
Online, the Eurovision Song Contest had 40 million unique viewers on YouTube from 225 territories, during the week of the event. 72% of live show viewing on YouTube was by the under 35s. There were also 5 million engagement actions on the Eurovision Song Contest official social media accounts with 70% of those on Instagram.