Tonight in Norway, Melodi Grand Prix debuted with the first heat of five. The four songs competing faced off in two duels until a winner was declared.
East Norway is on display tonight as the region is the focus for the contestants in this heat. Melodi Grand Prix will tour us through the various regions of Norway across the next five weeks before arriving at a winner.
THE DUELS – ROUND 1
In the first duel Geirmund goes up against Lisa Borud.
Geirmund's staging is donned with a pair of drummers that look like they were borrowed from Belgium's 2019 entry, 'Wake Up'. He emotes well and hits all of the notes showing his vocal chops. This is technically very good but the staging is very minimal.
Lisa Borud then brings us 'Talking About Us' and I'm immediately reminded of how Zena surprised everyone in Tel Aviv with a vocal that sent her to the Grand Final. Lisa can dance and she's extremely confident. The vocal elevates the solid studio track.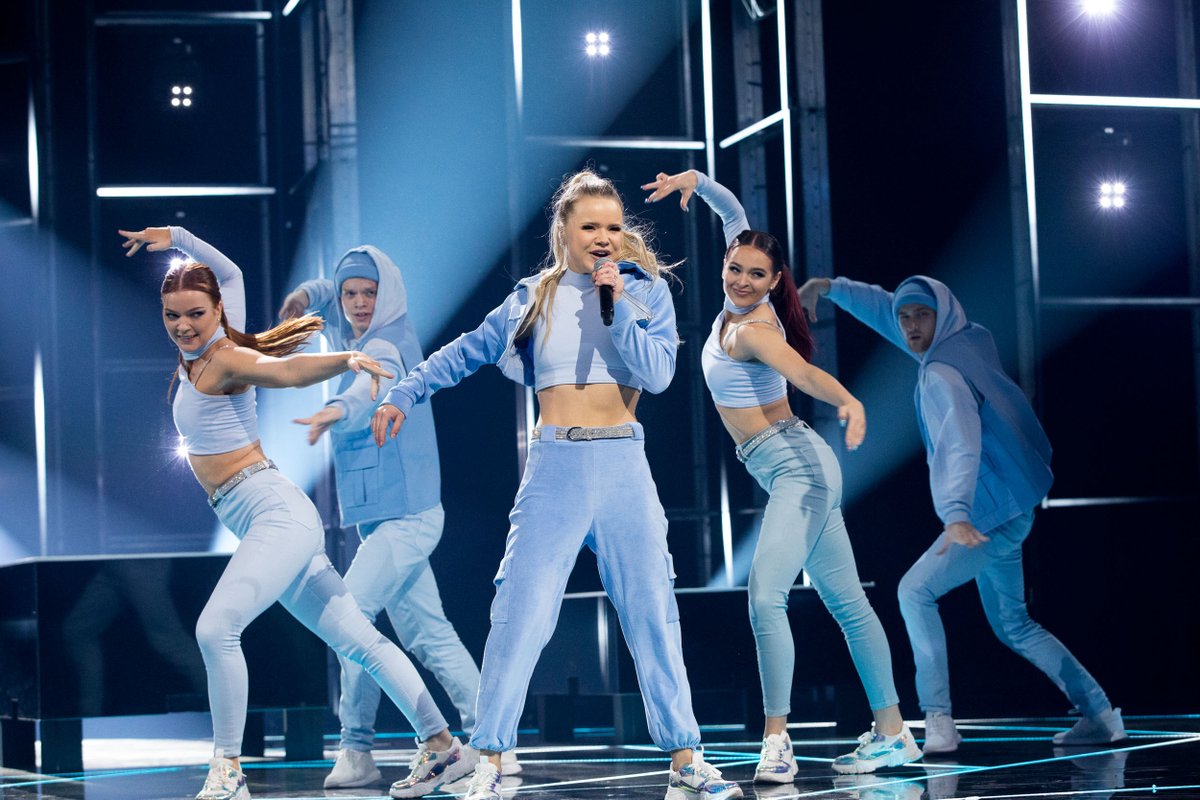 The winner of the public vote is revealed and it is Lisa!
The second duel is Kim Rysstad vs. Raylee
Kim takes the stage first and performs 'Rainbow'. His big Eurovision moment comes when he hits the last key change and fireworks illuminate the stage.
Raylee owns the stage during the live debut of 'Wild'. It's hard to miss her ponytail and be reminded of Slavko from Montenegro in Eurovision 2017 in Kiev. It essentially serves as a prop. Her vocal is on point and the changing backdrop of African safari themes fits right in the pocket of the endless wildlife lyrical references.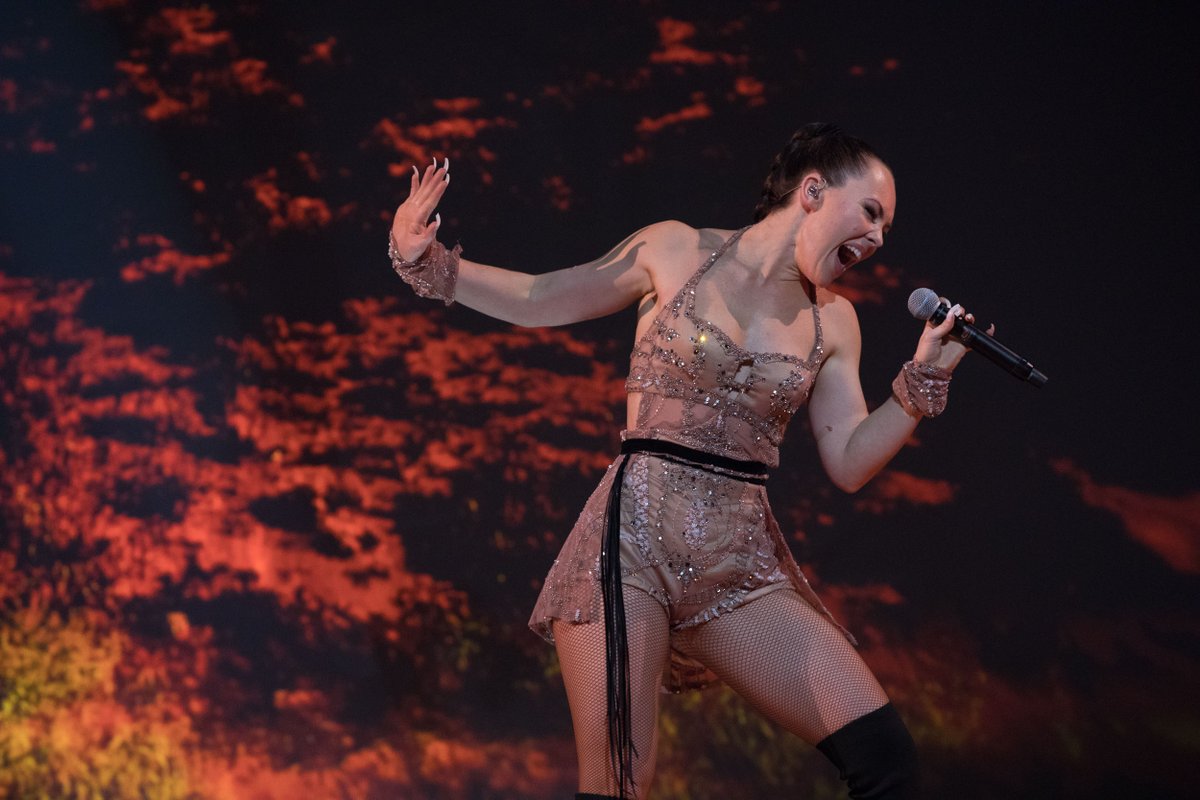 The winner of this duel is Raylee. And you could tell the audience favored her before the winner was even revealed.
SONDREY PERFORMS
Each week we will not only see four songs battle it out for a spot in the final, but we will also see one of the pre-determined jury finalists debut their entries. Tonight, we got to see Sondrey debut his entry "Take My Time"
Sondrey appears on a pedestal with a microphone held by a stand illuminated with LED, and his four backing vocalists have the same. He is donned in a red suit with a black turtleneck. It's a little bit, 'I Can't Go On' meets 'Dance You Off'.
It's a very solid effort and it's easy to see why the jury has put this directly through to the final.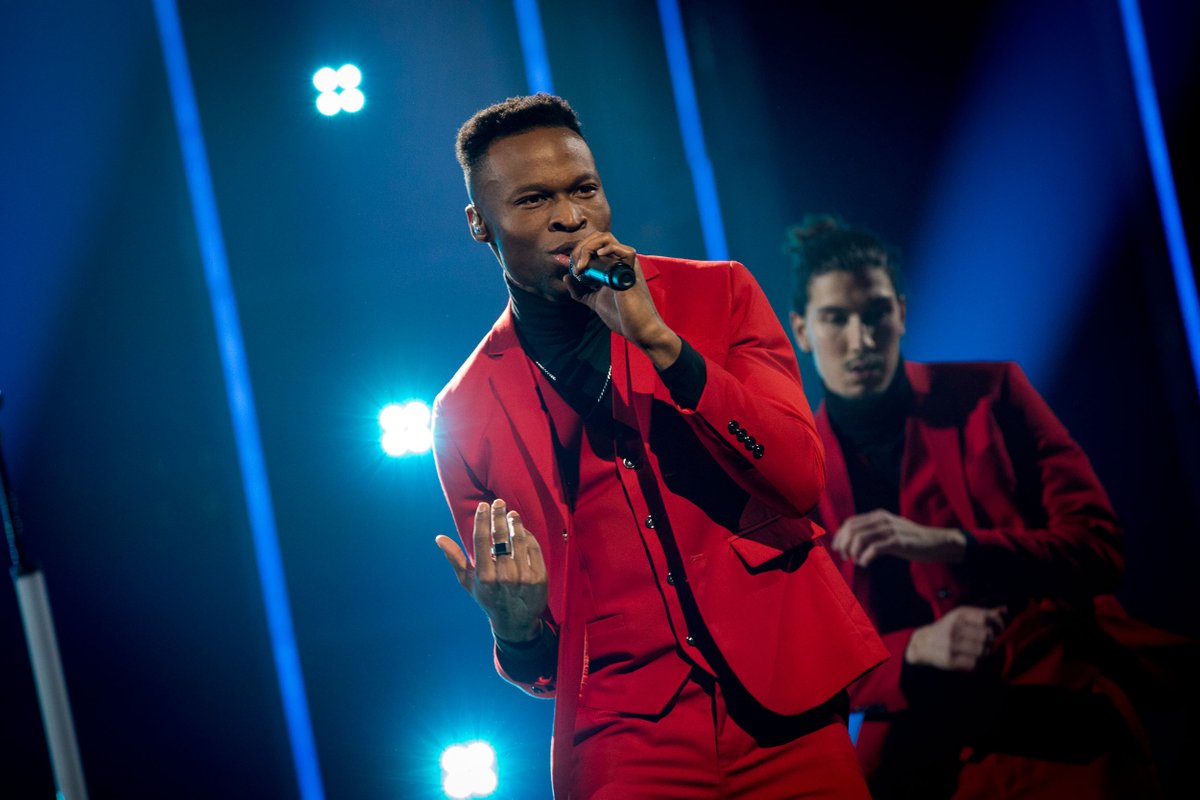 FINAL DUEL
Lisa and Raylee go head to head. Although Lisa gives a fantastic performance, it is clear the public favorite is Raylee. Raylee advances to the final on February 15th.
WHAT HAPPENS NEXT?
On Monday, NRK will announce the next four songs to take part in the Melodi Grand Prix heat on Saturday, January 18th. Stay tuned to ESCplus for reactions and reviews.
Raylee will join five other finalists as confirmed for the big event on February 15th. The other four finalists which will join them will be decided over the next four weeks.
Raylee – "Wild"
Didrik & Emil – "Out Of Air"
Ulrikke Brandstorp – "Attention"
Akuvi – "Som du er"
Sondrey – "Take My Time"
Tone Damli – "Hurts Sometimes"
The remaining dates of Melodi Grand Prix are as follows:
18 January: Heat 2 with four songs that have a connection to South Norway
25 January: Heat 3 with four songs that have a connection to Middle Norway
1 February: Heat 4 with four songs that have a connection to North Norway
8 February: Heat 5 with four songs that have a connection to West Norway
15 February: Final with 10 songs from the whole country
Are you happy with the result tonight? Do you think Raylee has a chance to go all the way and represent Norway in Rotterdam? Let us know in the comments.